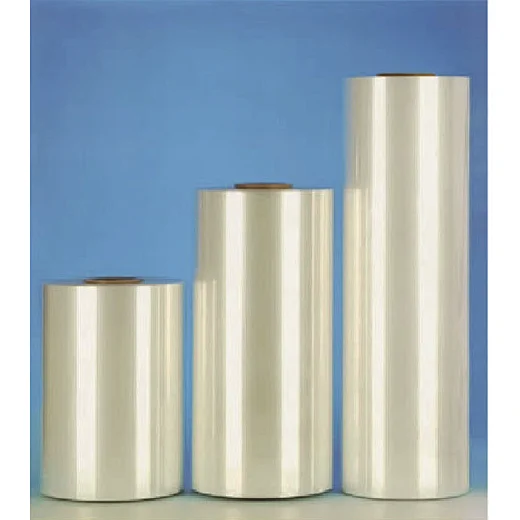 Normal Standard High speed Packing Polyolefin shrink film
YJ81
Polyolefin shrink film is a biaxial oriented heat shrinkable wrapping film. It's used to bundle items or to protect your products from moisture, dust, theft, etc. We have been manufacturing high-quality Polyolefin shrink film for packing both regular and irregular shape products, such as boxes, cups, stationery, books, magazines, toys, cosmetics, fruits, vegetables, meats, bread, pastry, fast food and etc. With fast shrink speed, good sealing strength, and perfect shrinkage. All our Polyolefin shrink films have been tested by SGS according to REACH, FDA standards, etc., it meet the regulations of contact with foods.
Delivery:
EXW, FOB, CIF, DDU
Minimum order quantity:
20 kilograms
Supply Ability:
1000kilograms / Day
Normal Standard High speed Packing Polyolefin shrink film for
is made by five layers blowing extruders with high intensity and good heat sealing materials. It is non-toxic,
 odourless and meets food packing hygiene standard, which can be used for all kinds of pillow packing machines. It will has a perfect packing effect, as the sealing is firm and not easy to open,which mainly be used to pack bowl of instant noodles,instant food,milk tea and
so on.
Packaging Details
Wrap the film roll with transparent POF film: dust-proof.




2. Put paperboard and plastic cover at two edges of the roll: protect the paper core and the edges of POF film.




3. Put the roll in one quality carton: protect the POF film.




4. Put packed cartons on pallets, and wrap the pallets well by

stretch

 film on pallet machines.




5. Put pallets in a container, use rope, and airbag to fix the pallets
Q
39
:
 Why to choose you as our supplier from so many Chinese factory and trader?
?
A39:We are specialized in this industrial for more than 14 years. What's more, we're not only just offering good price and quality, but providing best service and good package.
Q
40
:
How to deal with the after-sales problem?
A40:Once you feedback the film problems, we will deal with it and give you the solution as soon as possible.
Q
41
:Do you have your research and development team
?
A41:Yes, we have.
Q
42
:
Can you do perforation free for me?
A42:Yes, we can do maximum 10 lines of perforation for free.
Q
43
:
I want to use this film to package cup noodles, what kind of film do you recommend?
A43:We recommend high speed packing polyolefin shrink film. It
'
s a film designed for cup noodles package.
Q44: I want to use this film to package eggs, what kind of film do you recommend?
A44:We recommend micro-perforated polyolefin shrink film.It accelerates the air exchange between packed foods,suitable for the packaging of eggs,fruits,bread and vegetables.